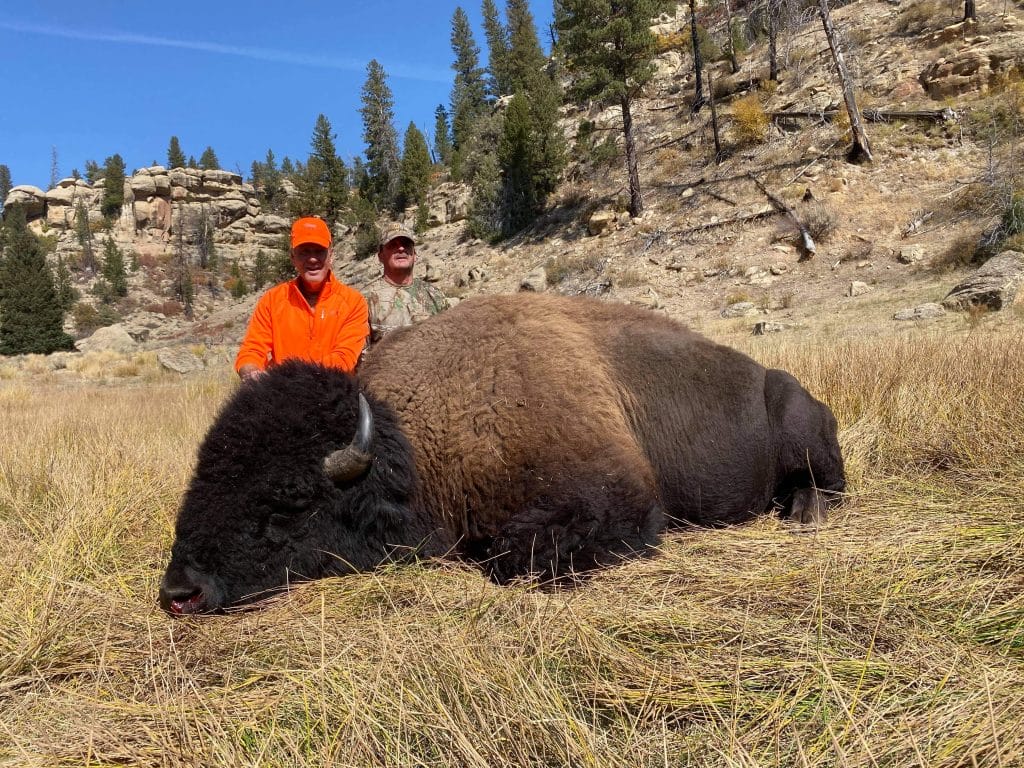 Following the bison herds on the Bookcliff and Henry Mountain units of Utah is an awesome experience. Throughout the year, we put a good amount of time into both of these areas, scouting and guiding other big game species. As an avid mule man we also spend a good bit of our summers riding and working young stock in these areas as well. This has allowed me to learn a great deal about the herds and how they migrate through the units. Most of these bison hunts I personally guide myself. I also work with a couple guides who are capable of taking you on the hunt of a lifetime.
We have put together a few options to give you the hunt experience you are looking for. Over the last 5 years I have been fortunate to guide and outfit over 30 clients on there once in a life time experience. These hunts are as special to us as they are to you and we are happy to help in any way we can. We typically offer fully furnished hunts for both bull and cow bison. However, we are willing to build a custom hunt package that best fits your needs. We also have options for you to bring guests along on your adventure.
Please click on the link below to learn more about each unit and what to expect when hunting with us there.
If you have been fortunate enough to have drawn one of these tags give us a call and we can build a hunting package that best fits your needs.
*** Give JT a call today for more information about this hunt!***
970-773-4898